Welcome to Mike's Online Business Page
This pages is always a work in progress, please be patient with me. Not everything works right.
One of the biggest problen with a Networking Business online is recruiting. JP Getty one of the richest man at that time said, I would rather have 1% of 100 men working for me than 100% of my effort. Why network marketing is so attrative is that a little effort or money from a lot of people can add up to Big profits for everyone.
I have several online businesses. My Main one is My20Business I like this company because it is easy to do. Everyone loves saving money! I like clipping coupons. This company gives you approx. $400 to $700 discount couponds a month. A lot of them are the same each month, but they are Name Brand items.
Below is a picture of what they look like.
Part of a coupon page you print out. Discounts ON Food, Cleaning products, Health & Beauty, Pet food ect.
That is just one way you save money with this Great Company!
The more people enroll in your company the higher you go up and the more Benefits you get. As you move up, You get Top shelf all inclusive Condo vacation packages that usually cost from $1100 to $1800 dollare for around $400. At the highest level is the $100 /mo level. These Top shelf Resort packages cost $9 per day! This vacation package is on my Bucket List!
To learn more about this company please watch this video. CLICH HERE ***
One last thing I need to mention about this company, is the Back Office training you get! That alone is worth over $100. I'm talking about how to talk to people on the phone .
To join this Great business please Click Here
My third online Company I deal with is called MLM Recruit on Demand. Here for a 1 time cost of $15 you get MLM leads that you can call, usually 100 leads at a time. They also have a very good training to help you build your business and talk on the phone.
Please Click and watch ( Video ) Here
If you want a Lead Capture page, join my Free Lead System Page Free Leads System
Great MLM Leads and people!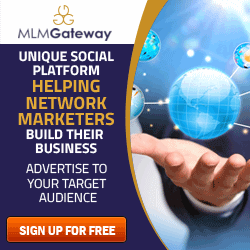 For those who get into My $20 Business, I will show you where to go to get
"The Bible of MLM",
150 pages, on being successful in a MLM Business! while supplies last, you pay only $7 for shipping and handling.